Welcome! Thank you for visiting our website. Here you will find a wealth of information that will help answer any questions you may have, we look forward to hearing from you.
About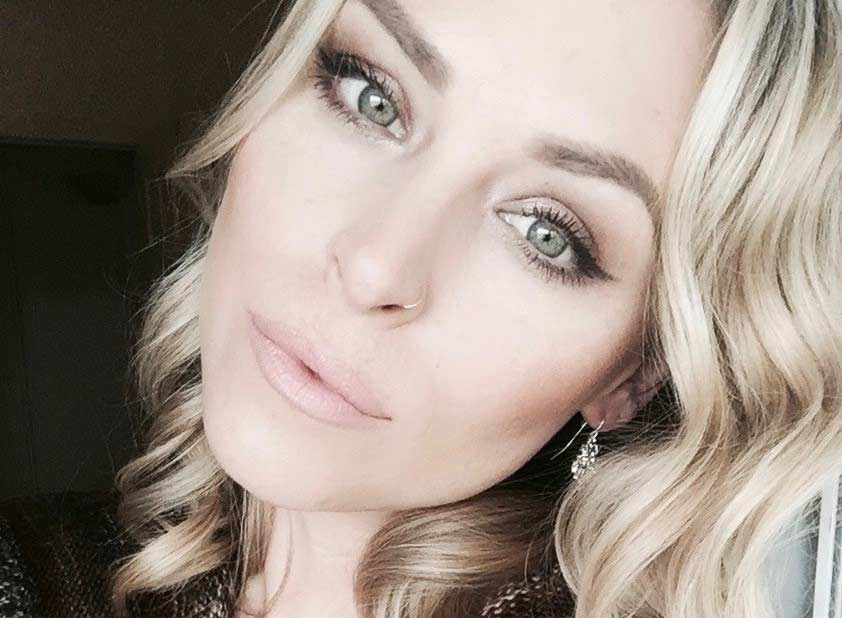 Tess Fike
Certified Permanent Makeup Artist, Microblading Brow Specialist & Educator.
Tess, the founder of Dermal Artistry, is a highly sought after permanent makeup artist and a cutting edge brow expert. Professionally educated in advanced cosmetic tattooing procedures since 2013, she holds multiple certifications from some of the industry's most highly regarded academics. Tess is a representative and freelance artist for the premier global micropigmentation organization, Nouveau Contour; she uses the most advanced techniques for the application of Eyebrows, Eyeliner, and Lip Colour. She is also an educator, and a proud member of the SPCP, where she continues to stay current with up-to-date industry standards and latest trends. Tess has a remarkably good eye when it comes to details and perfection, she is  considered crème de la crème of this art called microblading.
Dermal Artistry is a stylish, à la mode permanent makeup atelier specializing in cosmetic tattooing procedures, microblading, and medical esthetics.  Located 2 hours south of Las Vegas, NV.,  in the heart of the sunny, southwest tri-states (Arizona/California/Nevada), near the Colorado River and historic London Bridge. Dermal Artistry has been established as the leading permanent makeup company in the area, with two locations:  Lake Havasu City and Henderson, NV.. Our objective is to satisfy all our clients by enhancing their natural beauty, giving them more self-confidence. We strive for excellence and perfection, and like to welcome our clients in a clean, professional, relaxing environment. We respectfully welcome all ages and genders.
Check out some of the beauty industries most talked about services. With permanent makeup procedures you can save time and money, while boosting your confidence knowing you're always looking your best!
Services & Pricing
All new services require a $50 deposit to book, and all transactions paid with a card will be charged a 4% processing fee.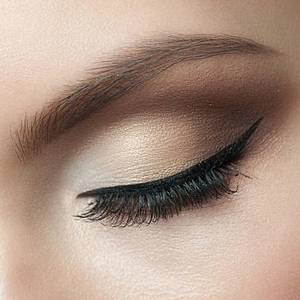 Eyebrows
In todays beauty industry, eyebrows are the top trend and your most important facial feature. Whether you want a more natural look such a microblading, or a full, bold powder brow, we can help you achieve your goal.
Brows: Powder/Ombrè/Combination 
(digital method): Lake Havasu-$450, Las Vegas-$500 
Microblading: Lake Havasu- $400, Las Vegas- $450 
Additional touch up (within 3-5 mo.) $65 (for returning clients only)
Annual touch up (6 mo.- 12 mo.) $150 (for returning clients only)
*One complimentary touch up is included with NEW client procedures. Must be done within 60 days from the initial session. (for new clients only)
Lips
Whether you simply want to add a youthful flush of color to faded lips, improve the definition of your lip line, or even have a fully redefined lip contour, it is all achievable with permanent cosmetics.
Restore the shape and natural color of your lips, get the pout you have always wanted without the need for fillers.
Liner: $400
Fill Lip: $550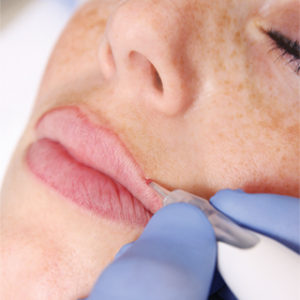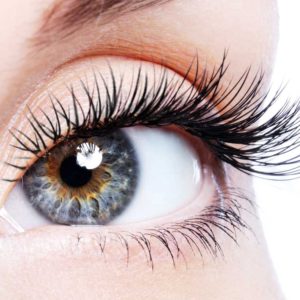 Lash Enhancement
This is one of the most requested eye treatments in permanent cosmetics today. This look is achieved by digital method giving your eyes more definition to the lash line, creating a fuller look. A fantastic treatment if you simply want to add extra definition to your eyes without an eyeliner look. 
$200.00
Eyeliner
Permanent makeup eyeliner tattoo never smears and always perfectly placed. Permanent eyeliner can do anything topical eyeliner can do, but better. Save valuable time applying eyeliner every morning and eliminate the worry of smudging.
$395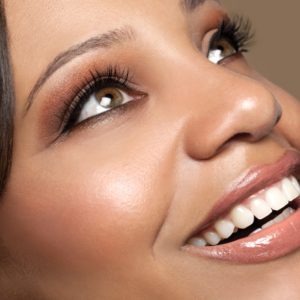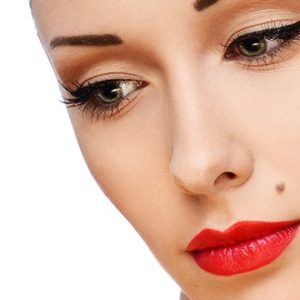 Beauty Mark & Freckles
Want to  enhance or change your look ? Cosmetically tattoed beauty marks and freckles have become a growing trend in beauty today. Pricing does vary, please call for more information.
Scalp Micropigmentation
Scalp Micropigmentation, also know as SMP, is a revolutionary hair loss treatment that has become one of the hottest trends in medical aesthetics today. Medical scalp tattooing mimics the hair follicles and is used to cover up areas of the scalp that are easily seen due to thinning hair, balding, scarring, or skin diseases. Dermal Artistry has teamed up with one of the leading companies in the SMP industry to bring you exclusive pricing of this procedure. Please call us or email for more information.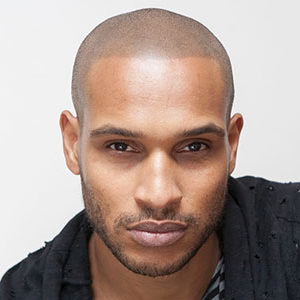 We specialize in permanent cosmetic application and custom beauty.
Terms & Conditions
Dermal Artistry Terms & Conditions
We cannot guarantee successful results on everyone as clients skin types, lifestyles and overall health varies. Those with scaring in procedure area and those with sensitive or problematic skin may experience less retention.
If you have already have existing permanent makeup in the desired procedure area, you must email a picture to get approved, please email mackenzie@dermalartistry.com. Failure to do so will result in increased service pricing or refusal of service.
A deposit of $50 is required to secure an appointment, the deposit is non-refundable and included in the procedure price. No reservation is secure until the deposit is received. The deposit is deducted from the total amount, therefor, the remaining balance will be due at the first session. A minimum of 7 days notice is required to reschedule an appointment to another date and or time. Failure to give minimum 7 days notice will result in loss of deposit and additional charge on the next appointment booked.
You will need to download the Form below for your Signature prior to the Procedure, Please Print out the form and Sign and take a picture with your Phone and Email: mackenzie@dermalartistry.com  or Text to 949-636-3606.
DOWNLOAD OUR FORM.

Cancellation Policy & No-Show Fee
Dermal Artistry relies on appointments being met by our clients, and adequate notice being given of any changes or cancellations to keep scheduling current. Accordingly, the following applies:
We reserve the right to charge a cancellation fee for any booking that is cancelled and No-Show without prior notice.

For all bookings, you must notify us of a cancellation or change of appointment at least 7 days prior to your booking.

Dermal Artistry reserves the right to charge a cancellation and a no-show fee of 50% for any bookings

Changed or cancelled within this 7-day notice period. This penalty is separate to your booking fee.

The cancellation fee reflects the cost incurred by Dermal Artistry's lost revenue as a result of turning away other potential bookings.

Any bookings which fail to turn up with less than 24 hours prior notice or arriving too late for the session, will also incur a 100% charge of the scheduled procedure.
Pictures and videos will be taken during your procedure for reference purposes. They may be used by Dermal Artistry and by them only for marketing purposes on social media sites and on their web page.
New Client treatment is a two visit process, the initial procedure and the touch up. The touch up is to re-visit any areas that did not take from the first session. The initial touch-up session is complimentary and included in the price, and should be booked at least 4-6 weeks, but no later than 8 weeks after your first treatment to avoid further charges. It is your responsibility to book this with your technician. On some occasions a client may need an additional session due to having a skin type that is more resistant to the implantation of pigment or from incorrect aftercare and will be charged accordingly.
Sensitivity patch testing is recommended for those who may have allergy to nickel, as there are traces of nickel in some needles and pigments which may affect you. The sensitivity patch test will not always confirm or determine conclusively if you have an allergy to nickel or whether you will have a reaction to the products used within the treatment which you have requested.
Contraindications: candidates who are seeking permanent makeup and who may be contraindicated (meaning those that we cannot treat) are:
UNDER 18 YEARS OF AGE

PREGNANT or NURSING – Although there is no medical evidence that tattooing would have any effect on an unborn child, we don't know for sure. So, we suggest you err on the side of caution and come back after the baby is born and you are no longer nursing.

TRANSMITTABLE BLOOD CONDITIONS… such as HIV, Hepatitis, West Nile, or any other infection.

CHEMOTHERAPY/RADIOTHERAPY or ACTIVE SKIN CANCER…Must get clearance from your doctor before considering permanent make-up.

ON ACCUTANE, RETIN A, AHA's (lactic, glycolic, citric, retinoic and tartaric acids) or any OTC creams and lotions for tone correcting, anti-aging, exfoliating, fading can discolor your permanent makeup… Topical steroids thin the skin. Depending on the stage your skin is at, it may be too fragile to undergo procedure. You should get clearance from your doctor before considering permanent make-up.

ON PRESCRIPTION STRENGTH MEDICATION OR TREATMENTS…that affect the dermal layer of the skin can affect the permanent make-up.

ON ANTICOAGULATIONS…(blood thinners) long term use of aspirin, ibuprofen and some herbs reduce clotting time resulting in increased bleeding and bruising, which will affect the implantation of pigment as well as increase the healing time.

HAVE AN AUTO-IMMUNE DISEASE… Such as Lupus, MS, Rheumatoid Arthritis, etc. You should get clearance from your doctor before considering permanent make-up.

DIABETIC…If you are insulin dependent, you are not a candidate for permanent make-up. Healing could be compromised and take longer than average. Otherwise, if your doctor feels your condition is under control you may request a letter stating that you are able to undergo cosmetic tattooing.

HAVE GLAUCOMA…You may not have eyeliner. Increased intra ocular pressure combined with pressure placed on the eye to apply eyeliner could be damaging. It is important to have this condition under control and/or refer to your physician for further consent to the application of eyeliner.

BLOOD DISORDERS… that affect clotting such as hemophilia, sickle cell anemia and platelet disorders could interfere with implantation of pigment, however it is possible to receive successful implantation of permanent cosmetics.

MITRAL VALVE PROLAPSE, ARTIFICIAL HEART VALVES, OR ARTIFICIAL JOINTS… or any person that requires prophylactic antibiotics before dental or other procedures will need consult their physician for treatment prior to permanent make-up.

SKIN DISEASES… such as psoriasis, eczema and un-diagnosed rashes or blisters on the site that is to be treated.

HAVE ANY OTHER HEART CONDITIONS… uncontrolled high blood pressure and poor general health would be special concern, you will need to see your physician and discuss the procedure to gain pre-approval.

HERPES SIMPLEX… People who get fever blisters and/or cold sores may experience an outbreak after procedures. It's imperative that you discuss the procedure with your physician before the procedure and receive proper instructions how to prevent an outbreak post procedure. Most physicians will offer a prescription for Zovirax or Valtrex to take prior to and after procedure.

KELOID OR HYPERTHOPHIC SCARRING…Persons with tendencies for this type of scarring have the same risk with tattoo also. The risk is mainly in the torso area, however, we may decide to do a patch test to ensure that you do not scar in this manner.

If there are any blemishes, pimples, active cold sores, irritation of the skin of any kind, moles or other skin imperfections in or around the area of the procedure, Dermal Artistry will NOT be able to do the procedure until the blemish or area of concern is gone or the mole is removed and healed.

If excessive bleeding occurs, extra appointments may be necessary for desired outcome or procedure may not be effective.
You must wait if you've recently had:
EYE SURGERY. If you have had Lasik, Cornea repair, etc. you will need to wait at least 6 months before permanent makeup procedure on your eyes.

SCARS from surgery or injury must be healed for at least one year prior to service.

You must be off Retin-A or Retinols 7 days prior to appointment and avoid or around the area for 30 days after. If used before 30 days, it can cause the pigments to fade prematurely.

Botox or fillers around the desired procedure area within 6 months.

Eyelash extensions: AFTER permanent makeup, not before. Or remove them before your procedure. (For eyeliner treatment only)

Eye lift or blepharoplasty.

Pinkeye: As soon as their infection has cleared, medication completed.

Flu or Cold: Please stay home, reschedule your appointment if you have cold or flu or sinus/respiratory infection.
Pre-Treatment Advice: what you need to know.
Advice for all permanent cosmetic treatments:
 Do not take aspirin, ibuprofen or any blood thinners for 2 days before and 2 days after the treatment. If medications is directed use by a physician, you must first consult with them and get approval.
Do not drink alcohol the night before your treatment.
Feel free to wear your normal make on the day of the treatment. Make-up on the area to be treated will be removed upon your arrival as part of the preparation for the session, before the numbing cream is applied.
Eyebrow treatments:
Please have any waxing, threading, or sugaring  done, no less than, 48 hours prior any procedures.
Eyebrow tinting should not be done 2 weeks prior to the treatment.
Eyeliner treatments:
Any eyelash extensions must be completely removed before  treatment.
Any lash tinting or perming should be done no sooner than 1 week before or 2 weeks after the treatment.
Do not wear contact lenses during or immediately following the treatment. Remember to bring your glasses, you may resume wearing your contact lenses as soon as your eyes feel comfortable (normally 24 hours after the treatment)
Beauty Marks:
Natural beauty spots are not perfectly round. We therefore advice you not to have a perfectly round spot, as this may not look natural.
Proper aftercare is crucial following your enhancement to achieve the best results.
After Care
Permanent cosmetic treatments can require multiple sessions. For best results, you may need to return for at least one touch up session between four and eight weeks after the initial treatment.

Be prepared for the color to be significantly sharper and darker immediately after the treatment. This will subside and become lighter as the tissue heals. This process can take up to 14 days.
What to expect the first few weeks after microblading. (see illustration below)
From day 2-7:
All the hairstrokes that have been applied have started the healing process. During this period some may experience flaking, peeling or scabbing as this is normal when tissue is healing. Please do not panic. The top layer will then shed, making it appear very light.
From day 8-21:
At this stage your skin is still healing and changing. The skin will appear a different colour – translucent/opaque which will make it very hard to see the pigment under the microbladed skin. From week 3 the skin starts to become "normal" again, meaning it will be more clear, pigment and hairstrokes will be visible once again. Please be aware that all skin types are different, which can result in variations in appearance during the healing process. Please wait the full 4 weeks for the colour to settle, we will revisit any areas that did not take or faded at your touch up.
Aftercare For Eyebrows:
Proper care following your enhancement is necessary to achieve the best results. You may experience the following symptoms for the first few days which are common during healing process:
– Minor swelling and redness, mild tenderness
– Itchiness in and around the treated area.
– Dry flaking skin (some color loss is normal).
Daily care to follow for 7-10 days post treatment
-No wetting, excessive sweating, steam or saunas!! 
– Itching is normal. Please DO NOT PICK, PEEL OR RUB your enhancement as the colour may heal unevenly and you could risk infection, which in turn could lead to scarring. Allow the colour to flake naturally. The end of the first week, post procedure, is typically when the scabbing/skin shedding will occur.
– Do not undergo any skincare beauty treatments for at least 14 days after the application of your enhancement.
– No make-up should be applied close to your enhancement during this time.
 Avoid for 2 weeks
– Do not expose your enhancement in direct sun, tanning treatments, jacuzzis, salt water, chlorinated pools and direct shower spray.
– Do not tint, wax, peels, electrolysis or laser hair removal treatments close to the enhancement region.
***Important notes***
Please note your selected color will be more striking and sharply defined for a few days after treatment but as the healing process occurs the colour will soften and lighten up to 40%.
The approximate initial healing period is 14 days, however healing can be prolonged if your immune system is compromised, or if you are generally stressed and by poor diet. Keep in mind that in many cases, some unevenness of color is to be expected. This is the purpose of the re-touch visit allowing us to fine tune your enhancement. This is included in the initial cost, however if you do not attend your scheduled re-touch appointment you will be charged for any further treatment.
Long term care:
Use a good sunscreen as sun exposure will fade your enhancements.
If you are scheduled to have a chemical peel, laser procedure or an MRI scan, please inform the technician of your permanent cosmetics. Please inform the National Blood Service if you donate blood, as you may not be eligible to give blood for a year post application.
Aftercare For Eyes:
All of the above plus:
– No makeup on eyes for at least 72 hours.
– A new mascara must be used after treatment, no sooner than 1 week post procedure.
– No need to apply aftercare balm on eyes as eyes are naturally moist (only used if needed).
Aftercare For Lips:

– Drink through a straw for the first few days.
– Apply balm as necessary to keep lips moist.
– Eat clean dry foods or with cutlery to avoid getting the lips dirty and avoid spicy and salty foods.
– No kissing until scabs have completely come off.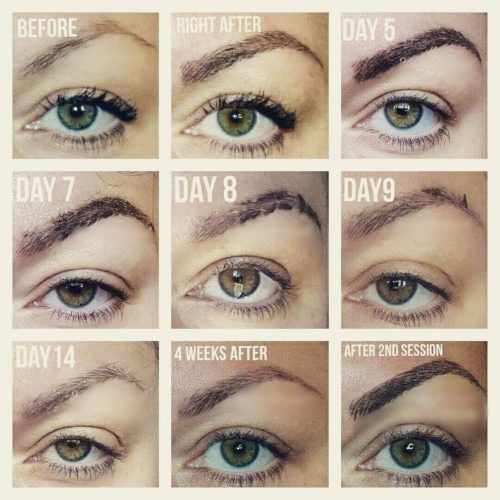 Frequently Asked Questions: Things You Should Know
FAQ
Does it hurt?
Pain threshold vary person to person, however, topical numbing cream is applied before and during procedures to ensure clients comfortability.
Do I need a consultation first?
Separate consultation appointments are not necessary as the consultation happens before the procedure is performed on the day of your appointment. If you have additional questions before scheduling, feel free to email or call me.
How often do you need touch ups?
Touch ups vary depending on the type of procedure you're having done. Just like anything in the beauty industry, cosmetic tattooing requires maintaining. In order to maintain the look, it is recommended to have touch ups done. With microblading, some clients may op to have touch ups bi-annual. This is a personal choice depending on how defined you like your brows.
How long does it last?
Procedures done with a digital machine can last 3-5 years. Microblading can last 1-2 years. Be aware that skin types, products, facial treatments, and lifestyles can contribute to how long the color will last. Over time the color will fade and become lighter.
How long does the procedure take?
Most procedures we do take anywhere from 1-2 hours. We ask that you book enough time in your schedule to not interfere with your appointment.
I had cosmetic tattooing done before but, I just need a touch up?
Touch up pricing only applies for existing clients.
How does the process go?
Regardless of what service you are having done, all sessions start with a consultation. During this time we will go over information on the process, proper aftercare, taking photos, consent forms, etc.. Topical numbing cream will be applied for 20-30 before to ensure clients comfortability. Once numbing is removed, measurements and pre-drawing will take place.
Can I bring someone with me?
Space is very limited in the procedure room, we ask you please come alone unless someone is driving you.
Upgrade your career today and join the fastest growing services in the beauty industry.
Fundamentals 
$3500
This is the beginners course (no current certification), here you will learn the critical fundamentals curriculum for permanent makeup techniques. The fundamental training consists of theoretical training, practice training on silicone and practice training on live models. With this course you will be well informed, ready to hit the ground running. Starter kit and certification included in tuition, plus, extended artist support for 1 year. A $500 non-refundable deposit, as well as, a current Blood Borne Pathogens certification is required to attend training.
Training dates vary, please email tess@dermalartistry.com for more information.
Certification for PMU applications awarded upon completion of theory and clinical competency.
Advanced Microblading 
$2150
This is an advanced 2 day intensive course with one on one training, focused specifically on eyebrow microblading, shading & mapping.  Kit and certification included in tuition, plus, extended artist support for 6 months. A $500 non-refundable deposit, current blood borne pathogens certification, proof of PMU/Microblading certification or beauty license is required to attend training.
Training dates vary, please email tess@dermalartistry.com for more information.
Certification for advanced microblading application awarded upon completion of theory and clinical competency.
Focus Classes
$750+
This is an advanced 1 day intensive course with one on one training, focused on specific application for current industry professionals only. Classes offered: Pre-draw/Symmetry, Eyebrows (microblading or digital) & Eyeliner. Please email tess@dermalartistry.com for more information.
COMING SOON: Laser Tattoo Removal, Laser Hair Removal w/ Radio-frequency, Facial Rejuvenation Treatments & more! Stay tuned.....
We book by appointment only, please call us.
Please refer to our FAQ section for additional questions. If you cannot find the answer to your question, feel free to leave us a message.
Please allow up to 72 hours for a response, as we are extremely busy with client procedures as well as inquiries.
Thank you
Locations
Dermal Artistry Lake Havasu City
1956 Mesquite Ave. Suite 105
Lake Havasu City, AZ.
Dermal Artistry Las Vegas
7925 W. Sahara Ave. Suite 103
Las Vegas, NV.
949-636-3606
mackenzie@dermalartistry.com
The Society of Permanent Cosmetic Professionals
Represents professionals in the industry who are dedicated to promoting the ideals and standards of the SPCP, offering permanent cosmetics that are conducted in accordance with safety standards specific to the permanent cosmetic process, and those who stay abreast of and participate in industry activities.
Permanent cosmetics is a specialized service within mainstream beauty industries offering everyone the opportunity to look their best at all times or to look to the permanent cosmetic service to assist with overcoming the results of medical procedures or trauma to the skin